◆ Organizer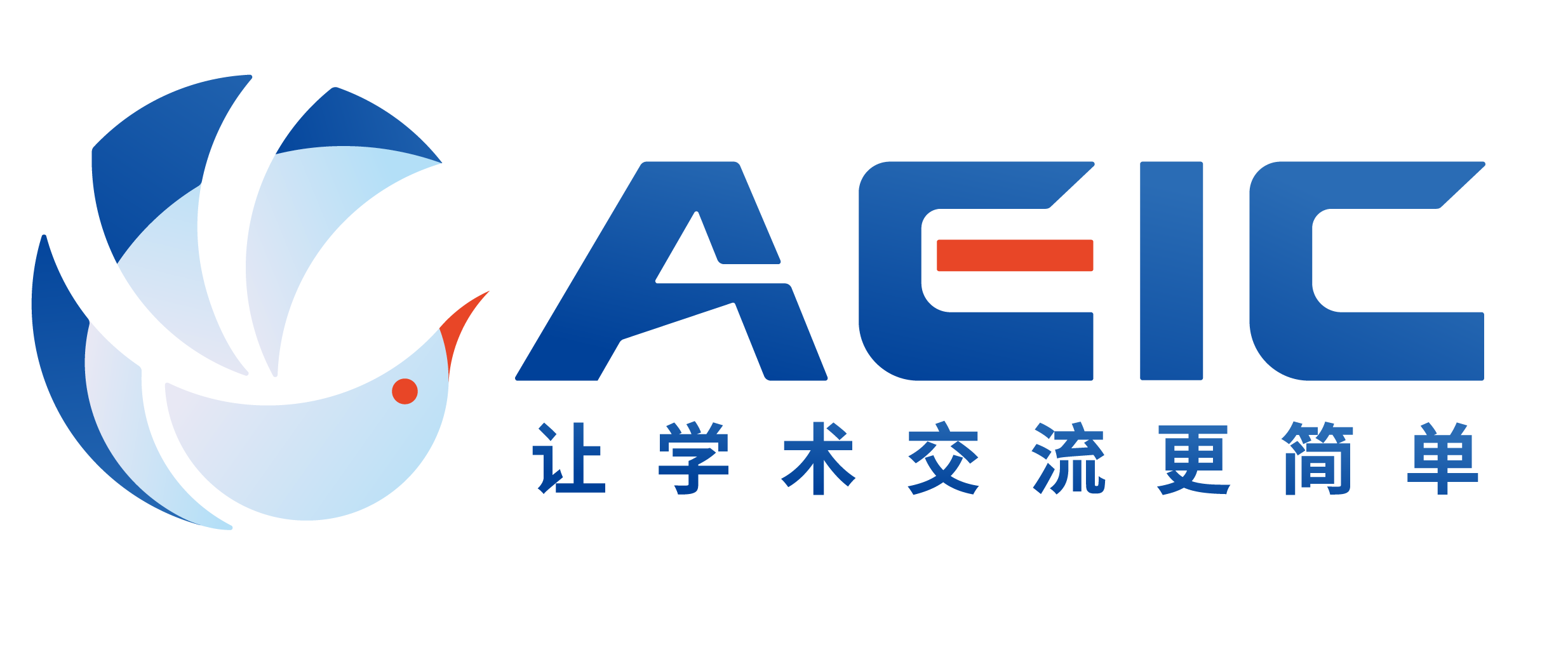 AEIC Academic Exchange Information Center, also known as AEIC, provides a well-developed platform for international exchange of academic information. As a devoting provider that promotes international information exchange, AEIC gathers professionals from all over the world. At the moment, we have received a lot of support from other research institutes, colleges and universities.
The mission of AEIC is to provide an encouraging environment for the open discussion between scholars, researchers and industrial experts. To accomplish our mission, we partner with worldwide research institutes, colleges and universities, and innovative companies to organize international academic conference. To this day, we have successfully held more than 100 conferences with accumulative total of over 20,000 scholars, professionals, and industrial experts attended. The topics of our conferences include but not limited to: Natural Resources and Environment, Computer and Electrical Engineering, Material Science and Engineering, Medical Sciences, and Liberal Arts and Human Sciences.
AEIC is in strategic cooperation with several popular global publishers, such as, IEEE Press, Springer, Academic Press, ASME, American Scientific Publishing, DEStech Publications, and Atlantic Press. We will also refer remarkable and novel academic paper to be published on global academic periodical.
In accordance to the spirit of "providing professional and devoting service", AEIC will continue to strive to become the best international platform for academic and industrial information exchange.
◆ Co-organizer

Guangdong Dr. Council for the Promotion of Innovation and Development is a social organization engaged in non-profit social service activities where high-level talents with doctorate degrees at home and abroad voluntary participated and registered in accordance with the law.
Guangdong Dr. Council for the Promotion of Innovation and Development originated from the Guangzhou Doctoral Club initiated by the Guangzhou Municipal Government in 2001 and organized by the Yuexiu District Government. It was officially founded on November 8, 2012. The Council is to enhance the communication and contact between doctors, unite doctors from all over the country and various industries to take advantage of intellectual resources, accelerate the development of high-tech, promote the transformation of scientific and technological achievements, and provide suggestions for the economic and social development of Guangdong Province and the whole country.